When you think about exotic vacations where you can escape the hustle and bustle of your life, the United States isn't exactly the first thought. So, we created the 10 Most Exotic Places in the U.S. just incase you forgot about the wonders that are located in the U.S.
Next time you think about heading out to Mexico, Brazil, Thailand, Turks and Caicos, Jamaica or the Dominican Republic, to name a few destinations, remember that there are areas in the United States where you can fine peace and serenity. There are also quite a number of incredible landscapes that allow for some of the most breathtaking pieces of scenery in the world.
The U.S. should certainly be considered when the topic of exotic places because while everyone has their own definition of what is exotic, the U.S. has something that could meet every one of those definitions. You can check out the 10 Most Exotic Places in the U.S. below.
10 Most Exotic Places in the U.S.
10. Santa Lucia, Big Sur, California
There is simply nothing better that high mountain ranges overlooking large bodies of water. That is one of the images that should come to mind when it comes to peace and serenity. The Santa Lucia area of Big Sur, California has the exotic mountain ranges that rivals any beautiful view in the world.
9. Leavenworth, Washington
If you want an old school Bavarian flare, look no further than Leavenworth, Washington. Leavenworth allows you to skip the pricey plane ticket to Germany and get acquainted with the Bavarian lifestyle in Leavenworth. The architecture alone is something that is different from what you would find in a normal state.
8. Aleutian Islands, Alaska
The Aleutian Islands in Alaska is one of the mystifying wonders in the U.S. People often confused Alaska as a super snowy and cold region. However, the Aleutian Islands, offers a bit of an extreme difference. These volcanic islands are just as interesting to visit as any of the volcanic islands in Hawaii.
7. Great Sand Dunes, Colorado
If you have a love or desire to travel through sand dunes but you can't afford to take a trip to Egypt, the Great Sand Dunes of Colorado is a national park where you can enjoy sandy peaks. These dunes are incredible to look at and even more incredible to enjoy in an off-roading vehicle.
6. Palmyra Atoll
Palmyra Atoll is a Northern Pacific island territory that is a part of the U.S. There are no actual occupants on the island but there is always between 4-25 employees or scientists in the territory at times. If you really wanted to get away, Palmyra Atoll is the perfect place to do so.
5. Culebra, Puerto Rico
The island of Culebra is located in Puerto Rico and is already a pretty sought after spot for those who are looking to get away in an exotic location. Puerto Rico is a territory of the U.S. and it makes it a lot easier to access the island.
4. Key West, Florida
Key West, Florida is one of the most population vacation destinations in the U.S. It's filled with genuinely welcoming people. It's fairly tiny being just four miles wide and one mile long however, it features a ton of wildlife and endless beaches.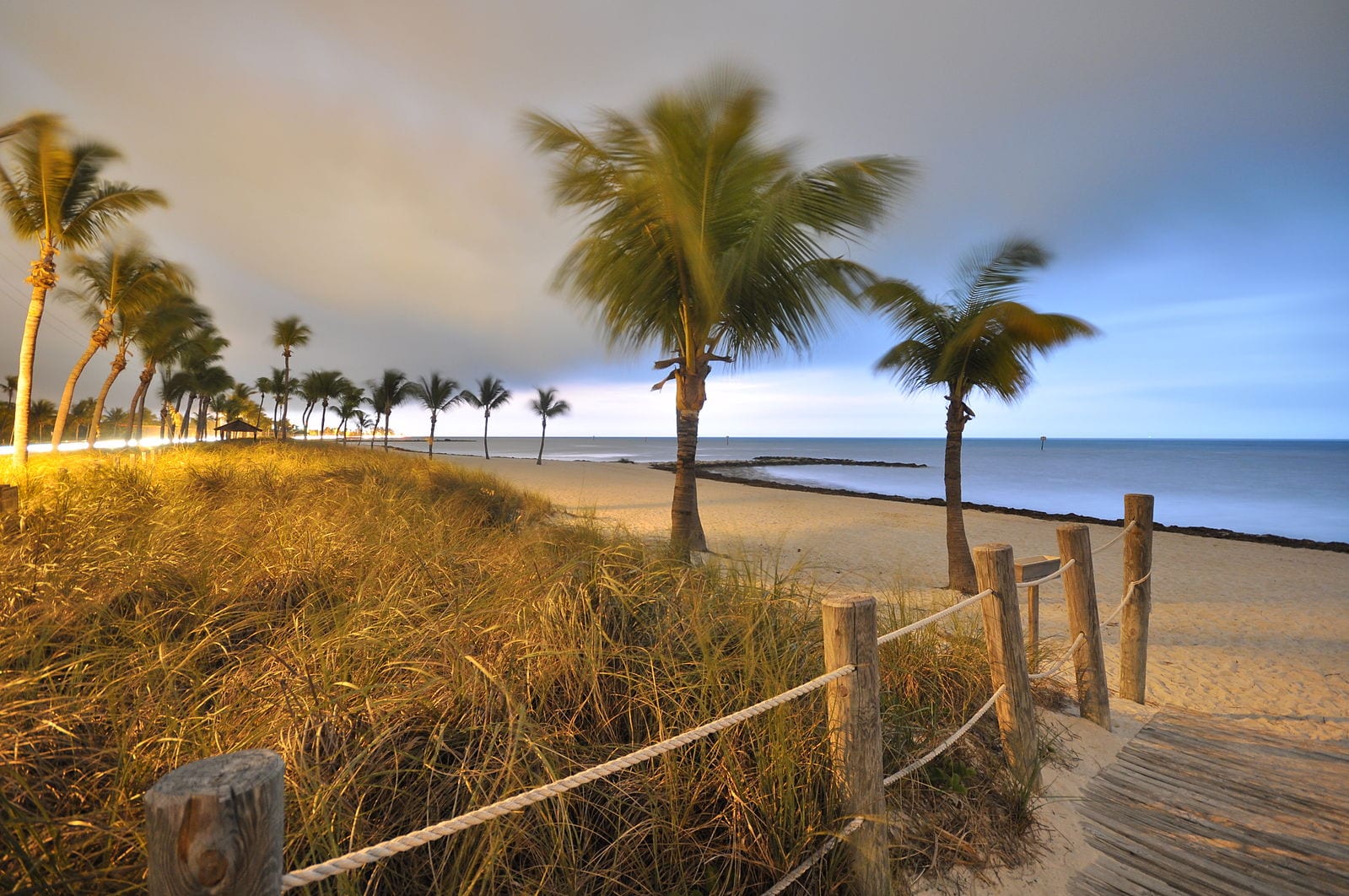 3. Olympic National Park, Washington
Olympic National Park in Washington is another one of the natural wonders in the U.S. It's a cross between a rainforest and alpine area that is rarely touched. There is also a beach area just along a strip of land.
2. Frankenmuth, Michigan
Frankenmuth is very similar to Leavenworth in the Bavarian styled setting. The image below also shows a blatant relation to Bavarian roots with the Bavarian Inn Lodge. Again the architecture reigns supreme in this location.
1. Saint Augustine, Florida
St. Augustine, Florida is an authentic city that is pretty rich in history. The city was founded all the way back in 1565 and is a very important part of the Spanish history in Florida and it's architecture reflects that tenfold.