Halloween is a time of year where many tend to focus on the creepiest places to visit and get their adrenaline pumping. However, there are places where you can get the same rush everyday of the year. So, we invited you to check out a couple of them in our 10 Most Haunted Places In Louisiana list.
Louisiana has a deeply rooted relationship with the supernatural. There are plenty of tales of ghosts taking up space in houses and with the voodoo culture that is often associated with they state, things just get a little more spookier.
There a plenty of awesome reasons to visit Louisiana, including the big Mardi Gras parties that take place. However, you shouldn't forget that there is also a pretty big adrenaline rush that awaits you at each of these locations. Check out our 10 Most Haunted Places In Louisiana list below.
10 Most Haunted Places In Louisiana
10. Arnaud's Restaurant
The Arnaud's restaurant in New Orleans is said to be haunted by Count Arnaud. So, if you like a little scare while you enjoy a very rich dining experience, you may want to venture out to Arnaud's.
9. Andrew Jackson Hotel
If the ghosts and sounds of little children playing in the halls of a hotel gives you chills, the Andrew Jackson Hotel in The French Quarter could be the place for you.
8. Manchac Swamp
Here's where some of that eerie voodoo that you hear about in Louisiana comes in. According to reports, there was a voodoo priestess by the name of Julie White who lived in the swamp. The story gets creepier when a hurricane swept through the area on the day of her death. Coincidence? Who knows.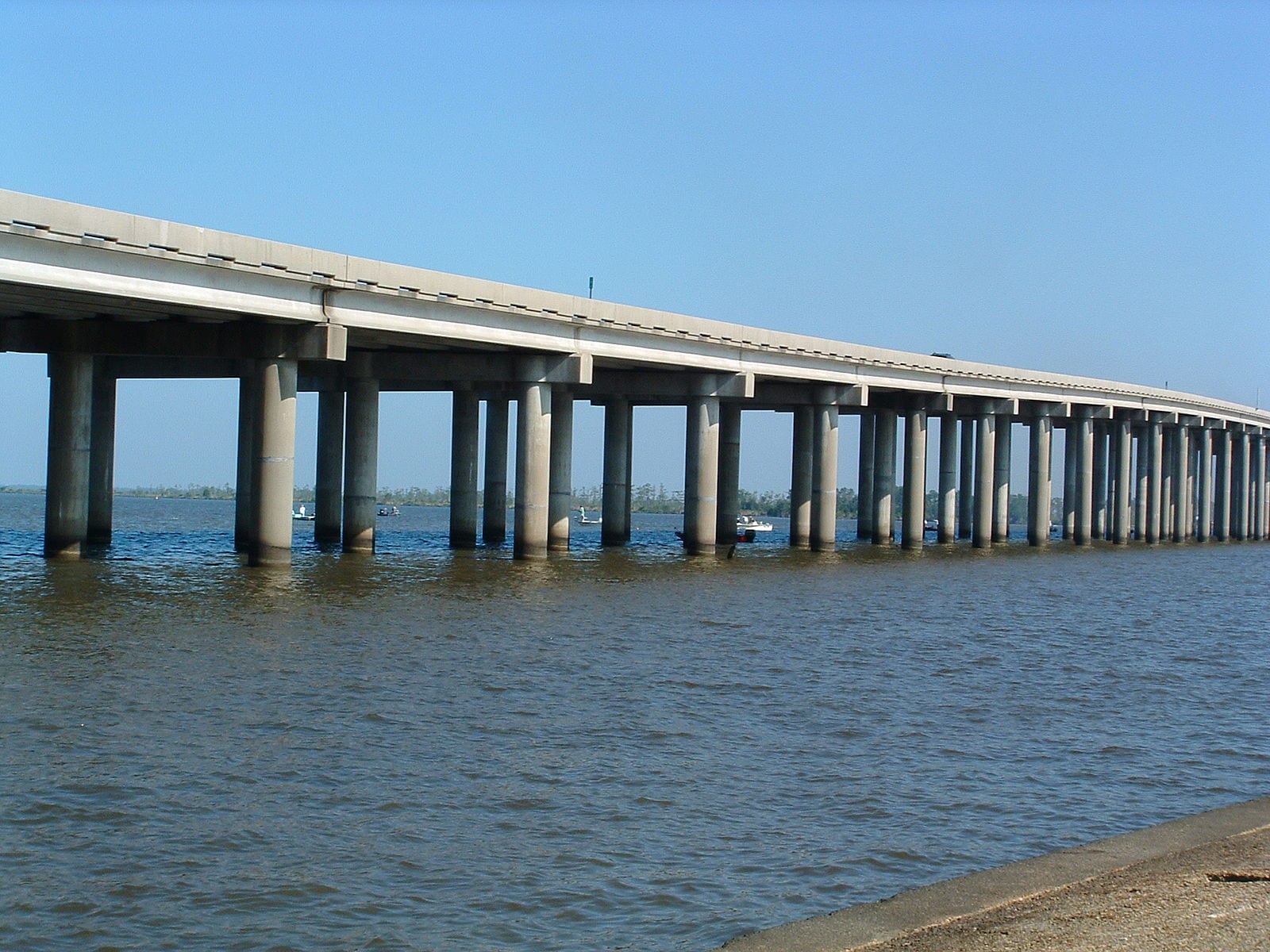 7. Old Capitol Building
Fancy bumping into old ghosts? Well at the Old State Capitol Building in Baton Rouge you may find yourself face-to-face with an old congressman from the 1800's by the name of Pierre Couvillion.
6. Oak Alley Plantation
The creeping oak trees that cast a shadowy effect on the walkway of Oak Alley Plantation is pretty eerie. Other eerier aspects of the plantation include strange voices and noises around the property.
5. The Myrtles Plantation
The Myrtles Plantation may be one of the most famous haunts in New Orleans, Louisiana. It is known as one of the most haunted houses in America and haunts include a ghost of a slave named Chloe along with chilly areas.
4. Calcasieu Courthouse
Lake Charles is home to the Calcasieu Courthouse where the only woman to be executed by the electric chair in Louisiana died. Naturally there have been reports of a woman's presence along with screams and whispers.
3. Magnolia Plantation Slave Cabin
Along with the Myrtles Plantation, the Magnolia Plantation is certainly another one of the most famous haunted places in Louisiana. The entire complex has been rumored to have some pretty creepy experiences, but there are non like those that are reported from the Slave Cabins.
2. Diamond Grill
The Diamon Grill's haunts may be a little more on the tamer side but it does have the often reports of shadows and unexplained moving objects. Say no more!
1. St. Louis Cemetery No. 1
We really don't have to explain why the St. Louis Cemetary No. 1 in New Orleans is considered haunted. There are countless amounts of historic figures buried in this cemetery including the Voodoo Queen Marie Laveau.